Striding to success with adidas Run Falcon 2.0. To bring the range to life outside of the store and onto screens, I teamed up with adidas and Next to deliver a digital marketing campaign with creative content that embraces the active lifestyle brand experience.
Aluna cocktail bar and restaurant is a concept unlike any other. It is a feast for all senses, specialising in expertly created magical cocktails, set in a unique venue of eccentric quality. I've helped develop Aluna's brand by creating visual content that communicates the experience that is both magical and memorable.
Brand Identity
Sharp lettering styles, luxurious colours, and an eye-catching symbol form the Aluna brand. Similar to Aluna's expert team of mixologists, the symbol embodies an aesthetic of elegance, with a sense of magic and chemistry.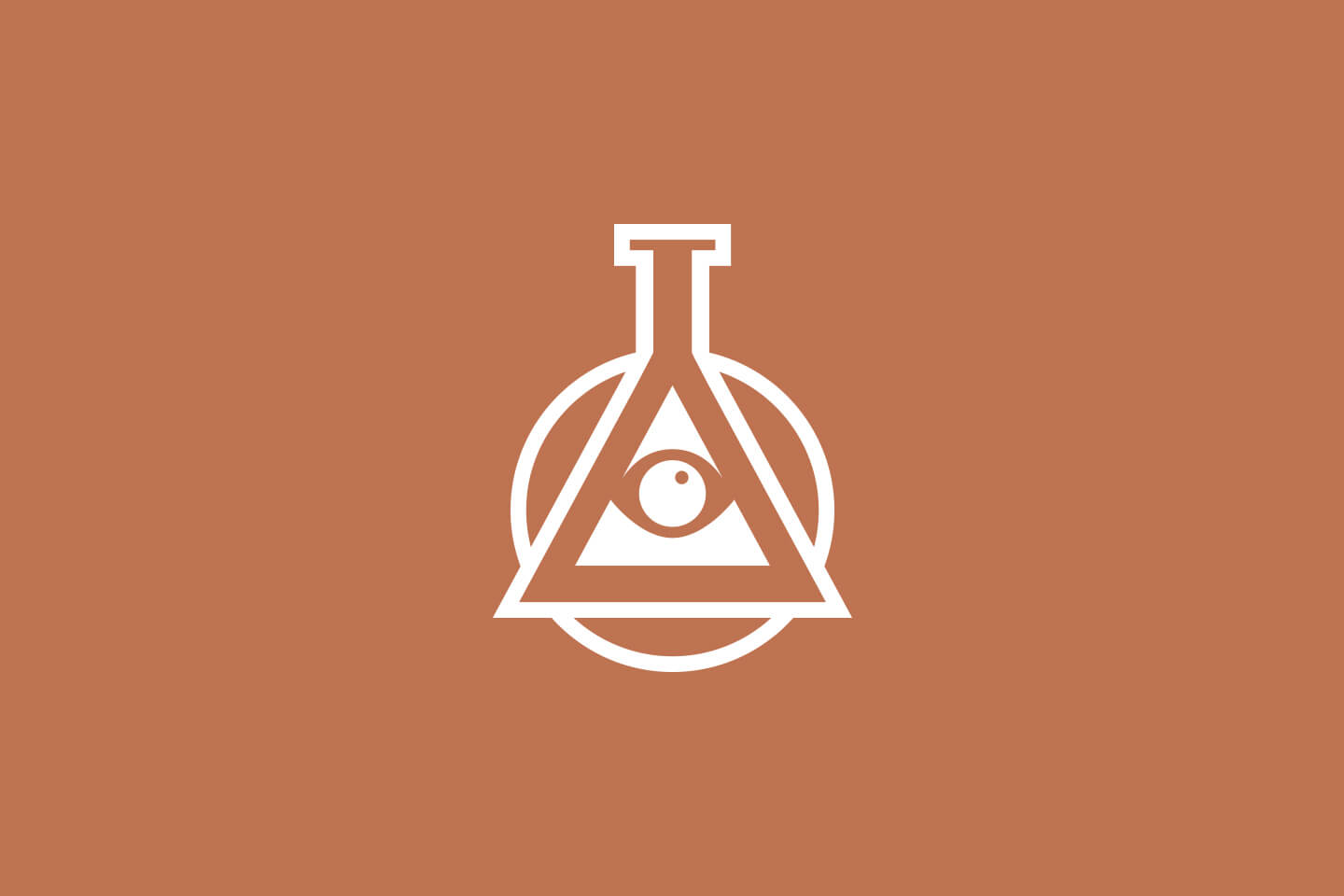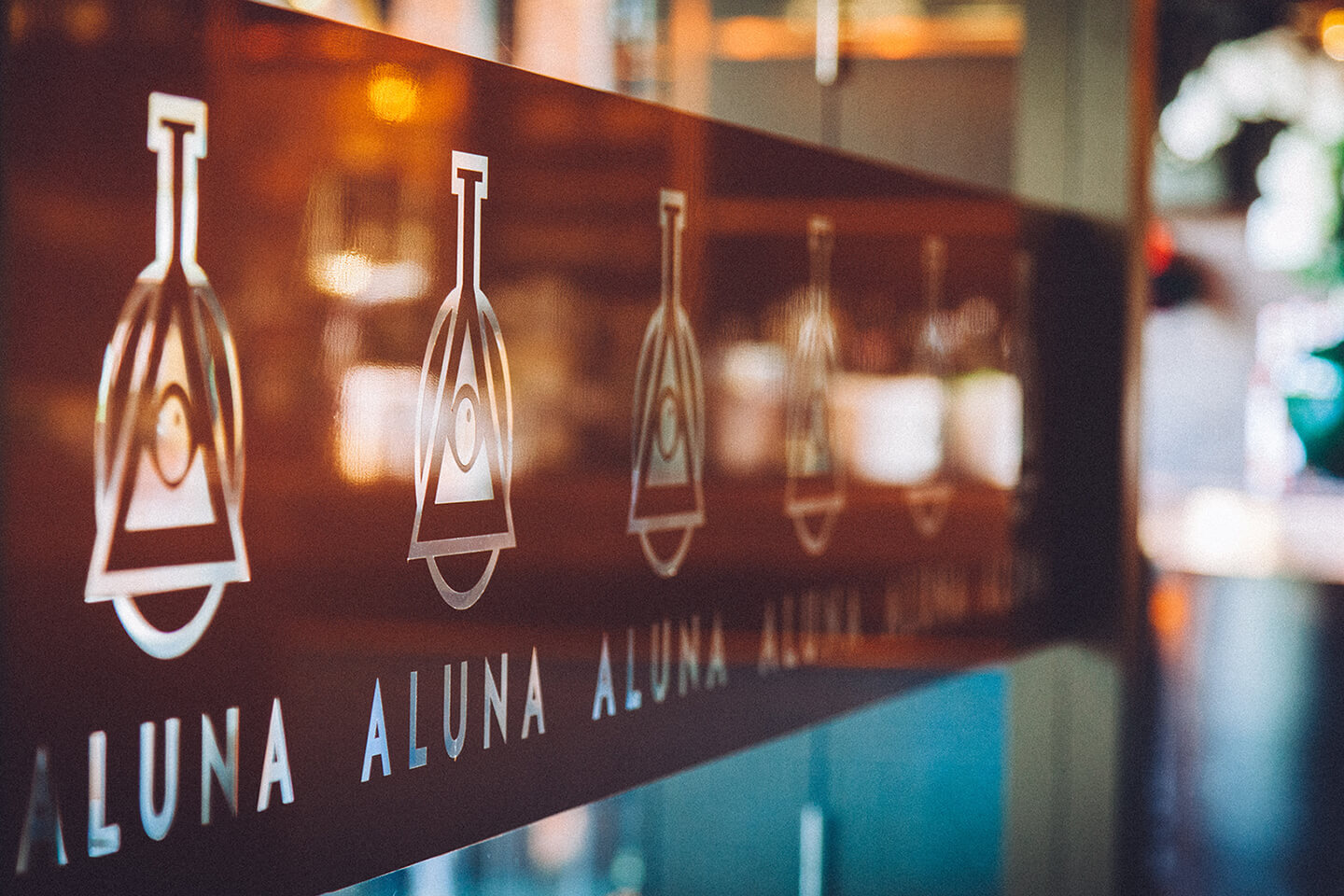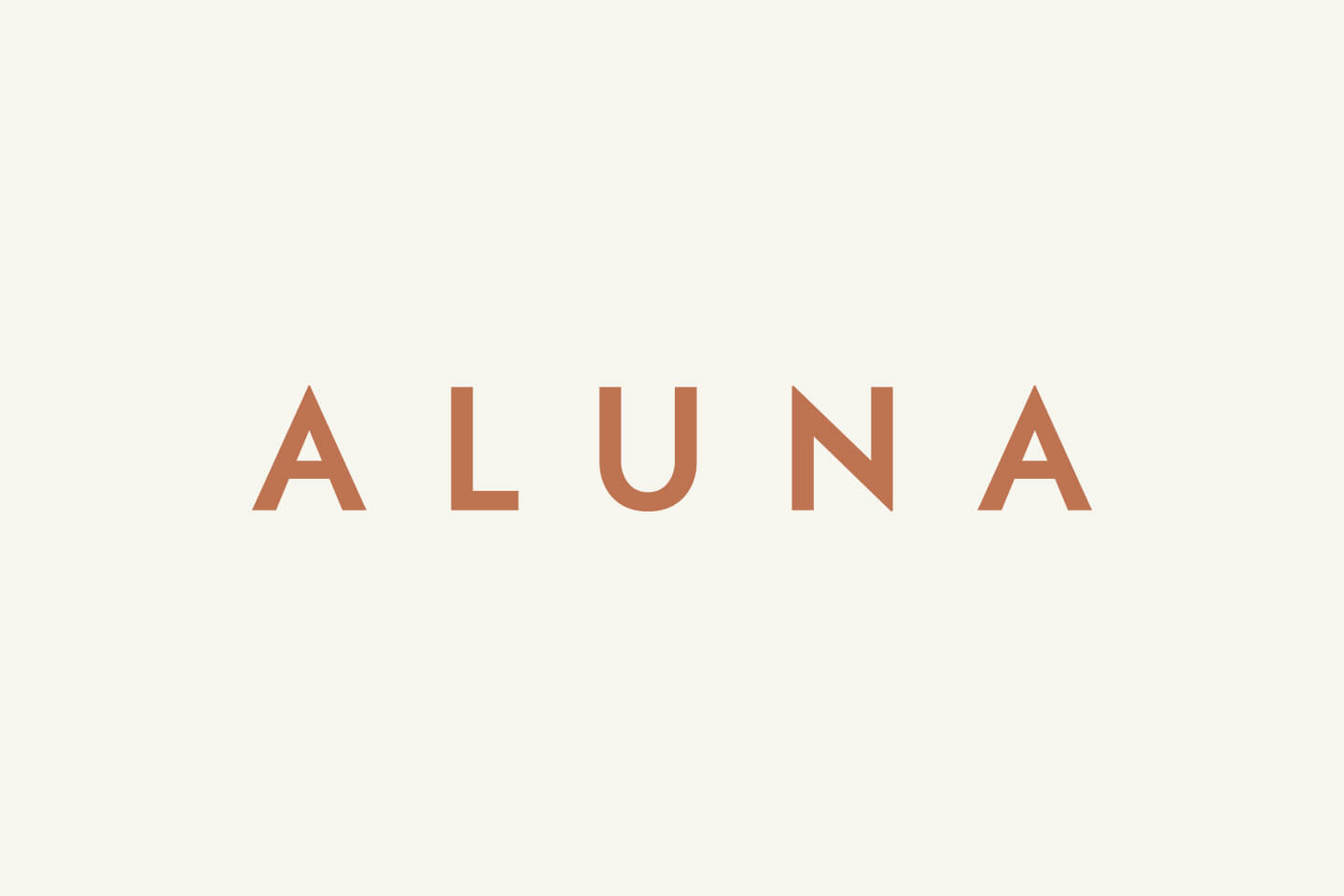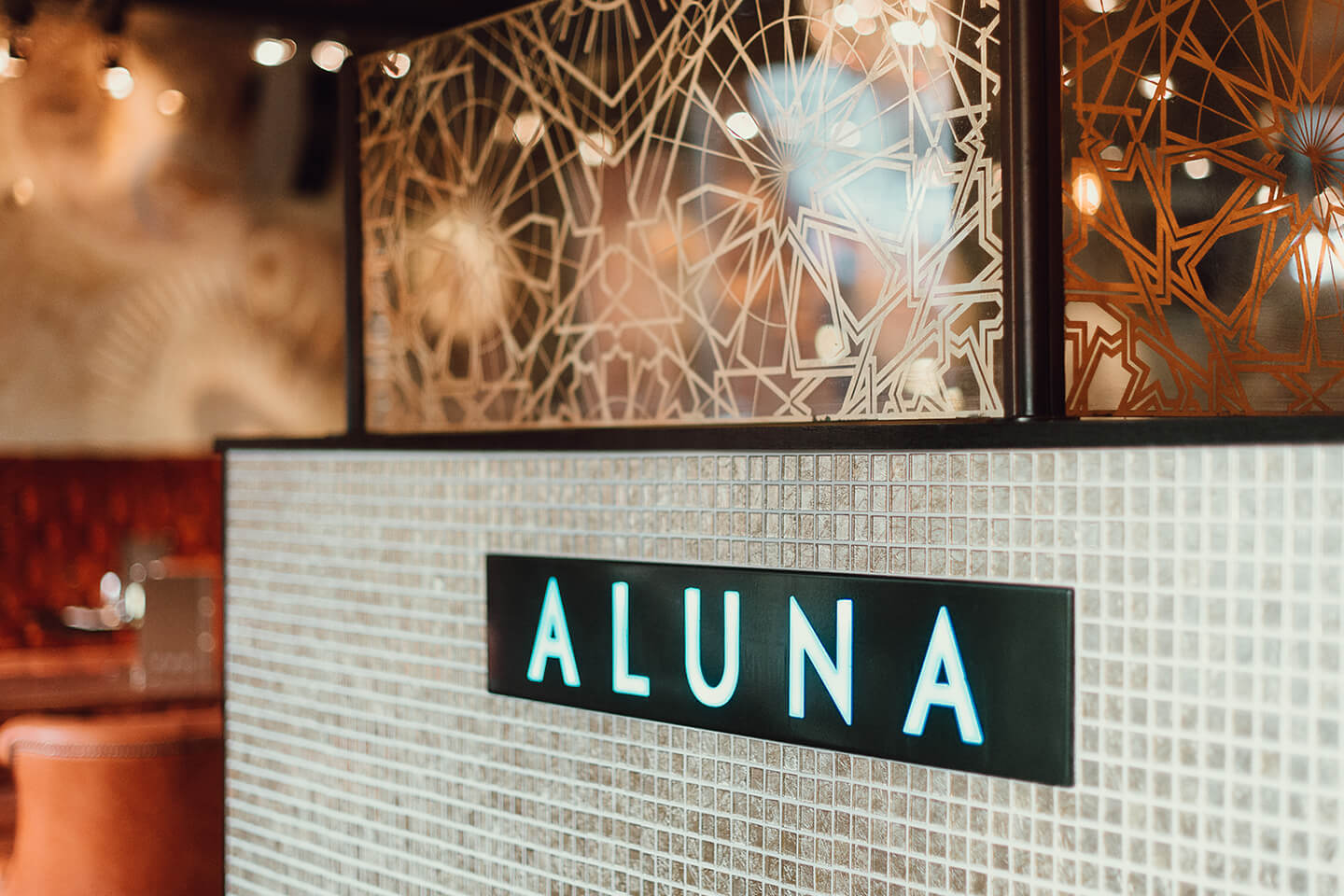 Brand Colour
Web
RGB
CMYK
#BE7351
190, 115, 81
22, 61, 73, 5
Web
RGB
CMYK
#162230
22, 34, 48
87, 74, 54, 64
Web
RGB
CMYK
#F7F6EE
247, 246, 238
2, 2, 6, 0
Crimson Font Family
Roman
SemiBold
Bold
The Menu
Custom-designed menus put the finishing touches on the brands unique experience. These more intricate details make every interaction a customer has with Aluna more enjoyable and memorable.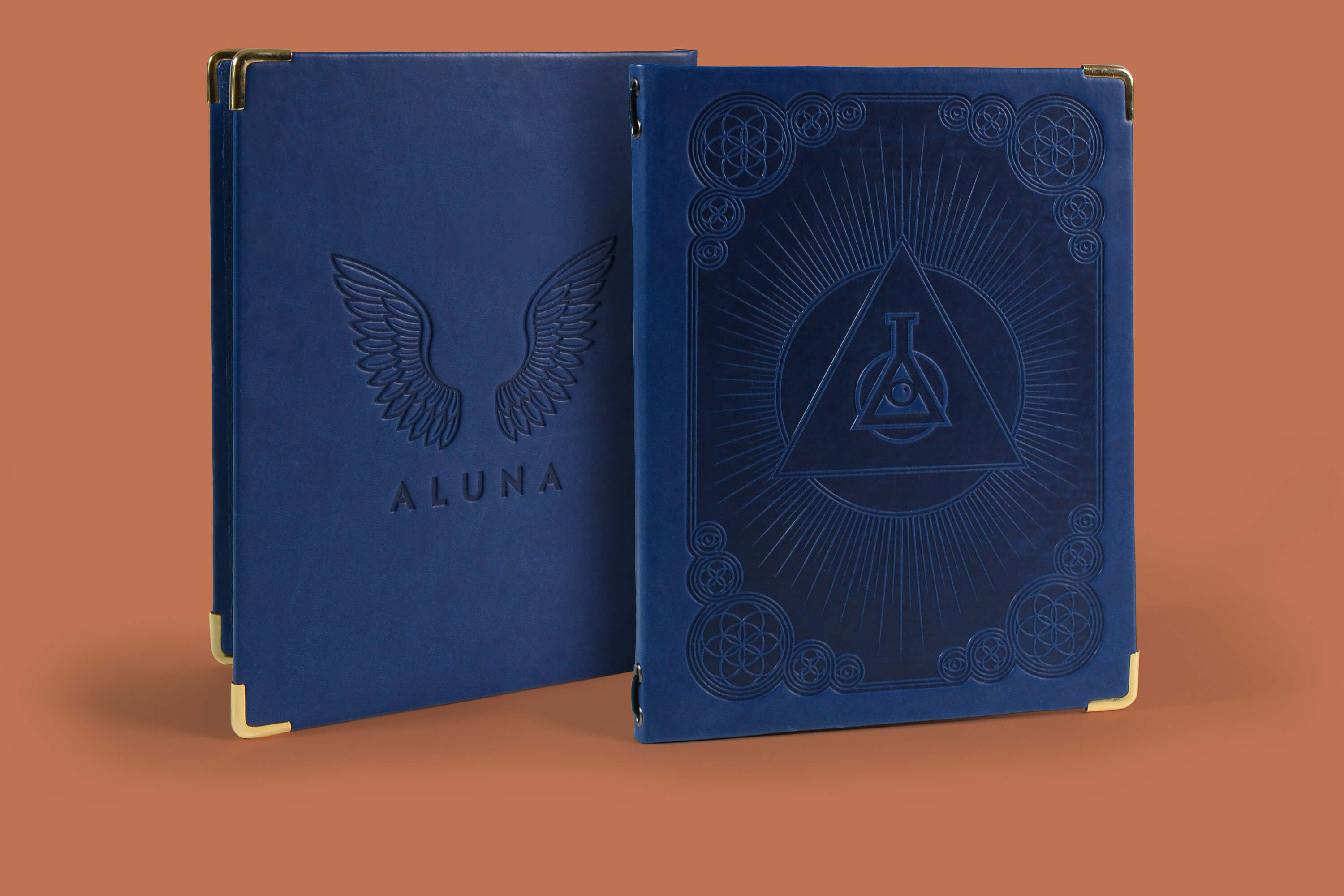 Photography
Transporting viewers from Aluna's website, social media and ads, into their restaurant with vibrant photography brings the magic to life. Revealing the colourful chaos of their work and presenting close-ups of the finished products in their full magical glory.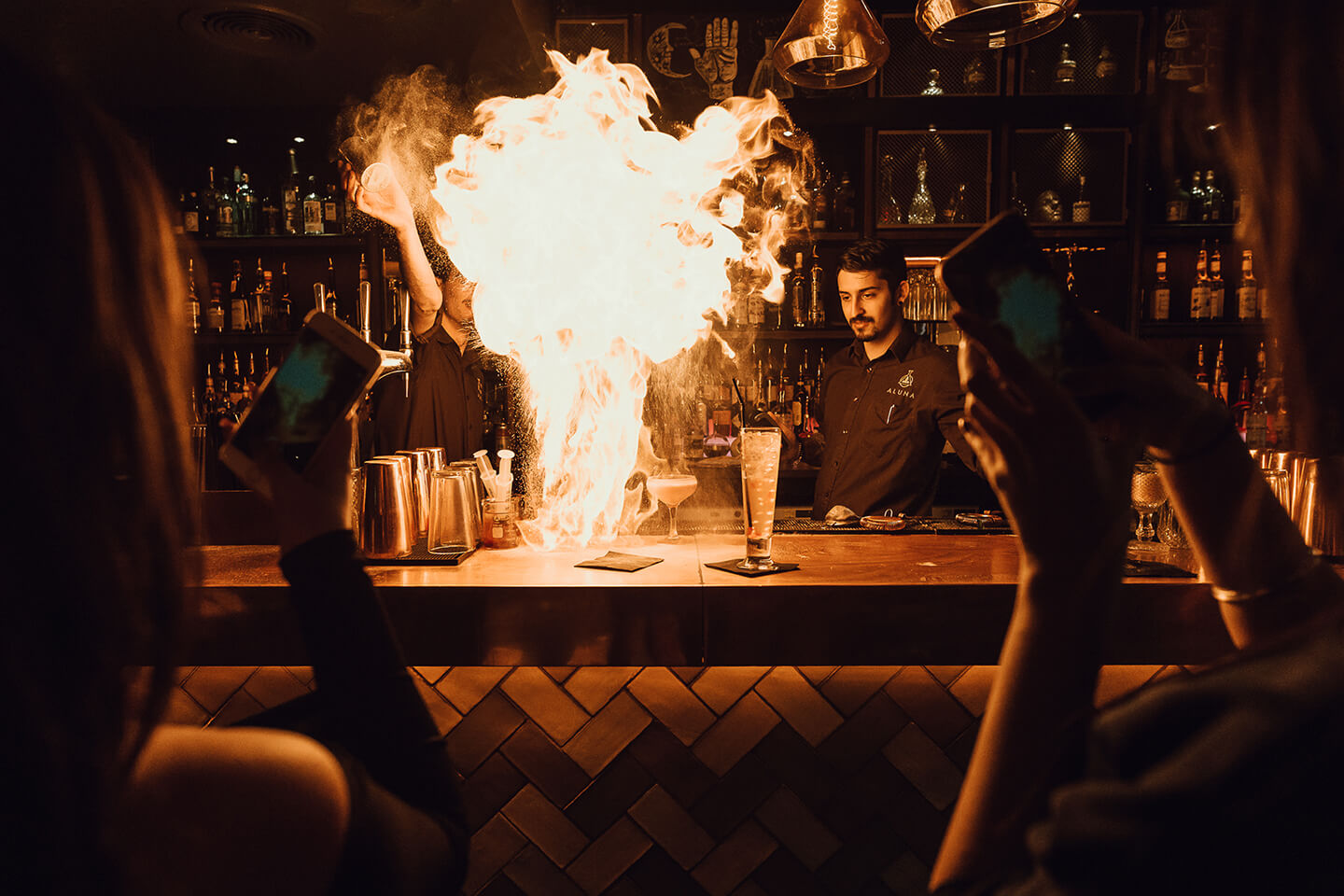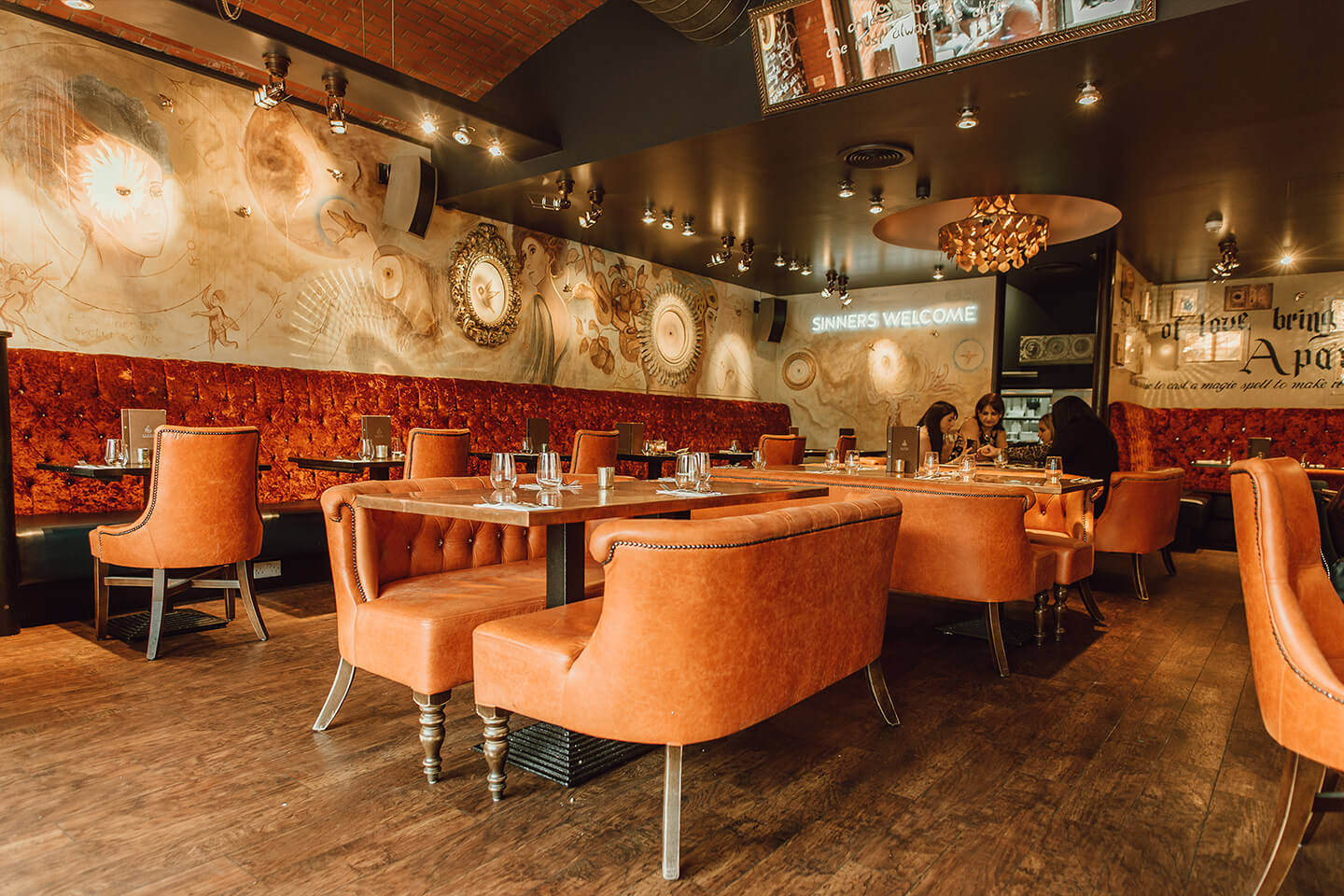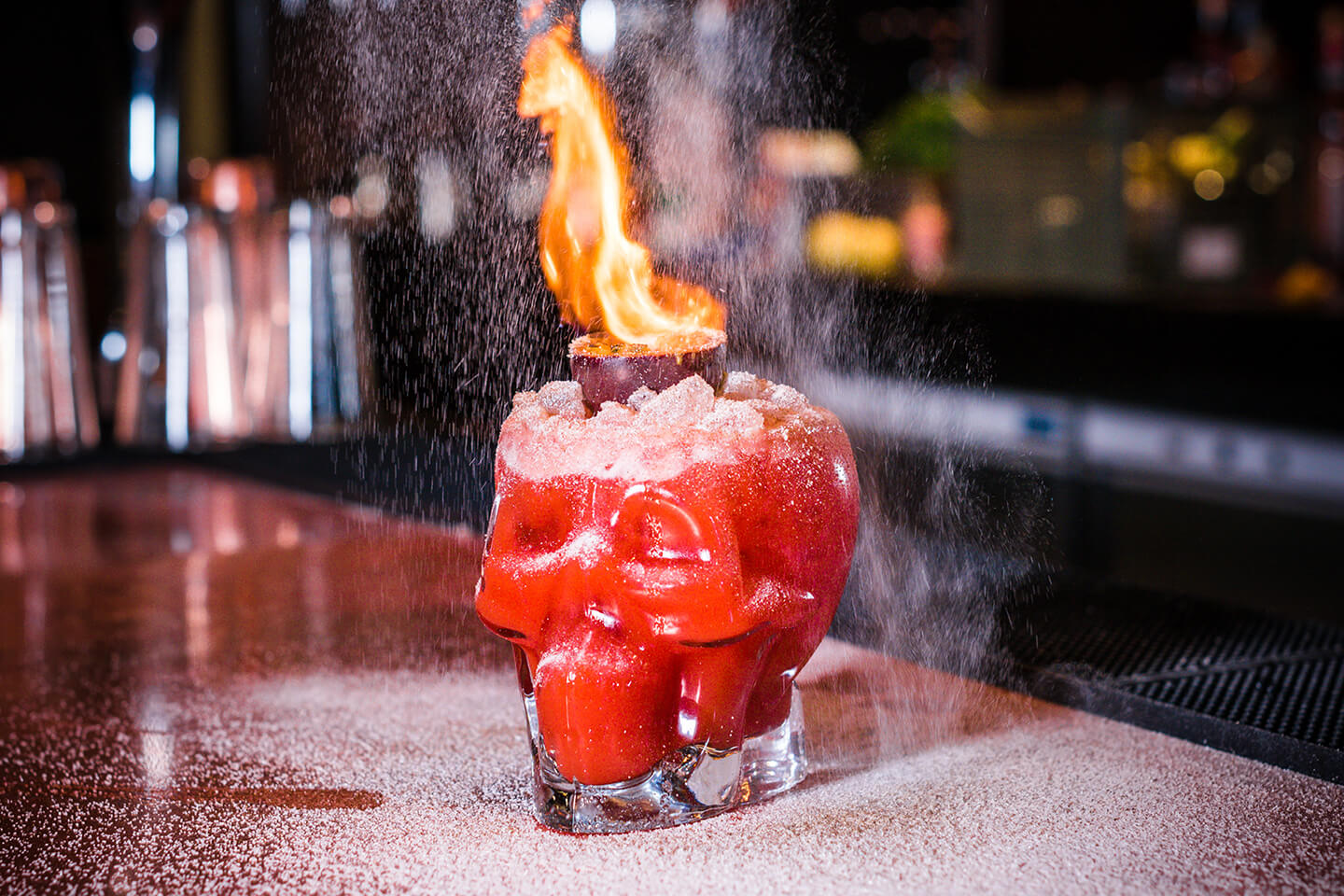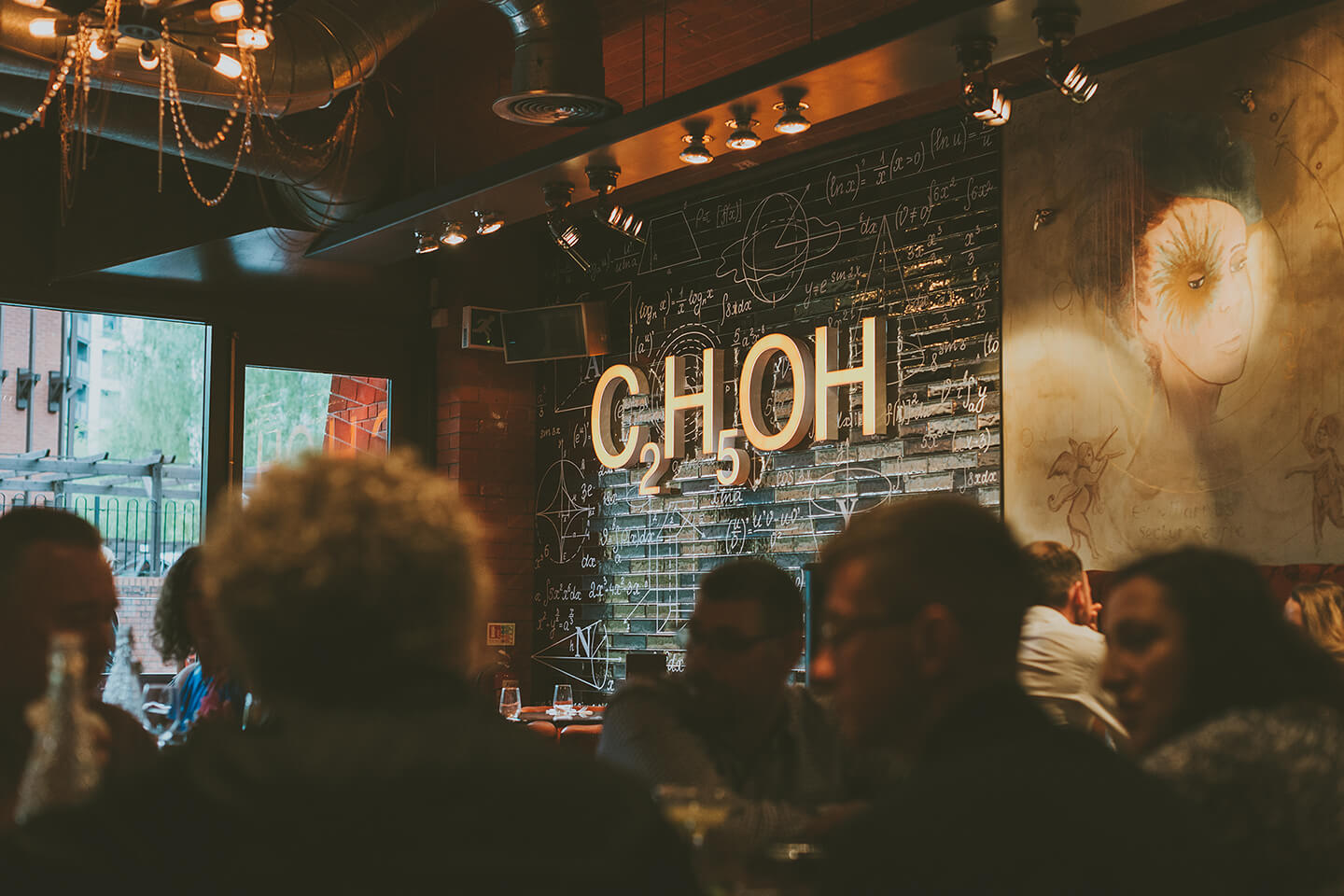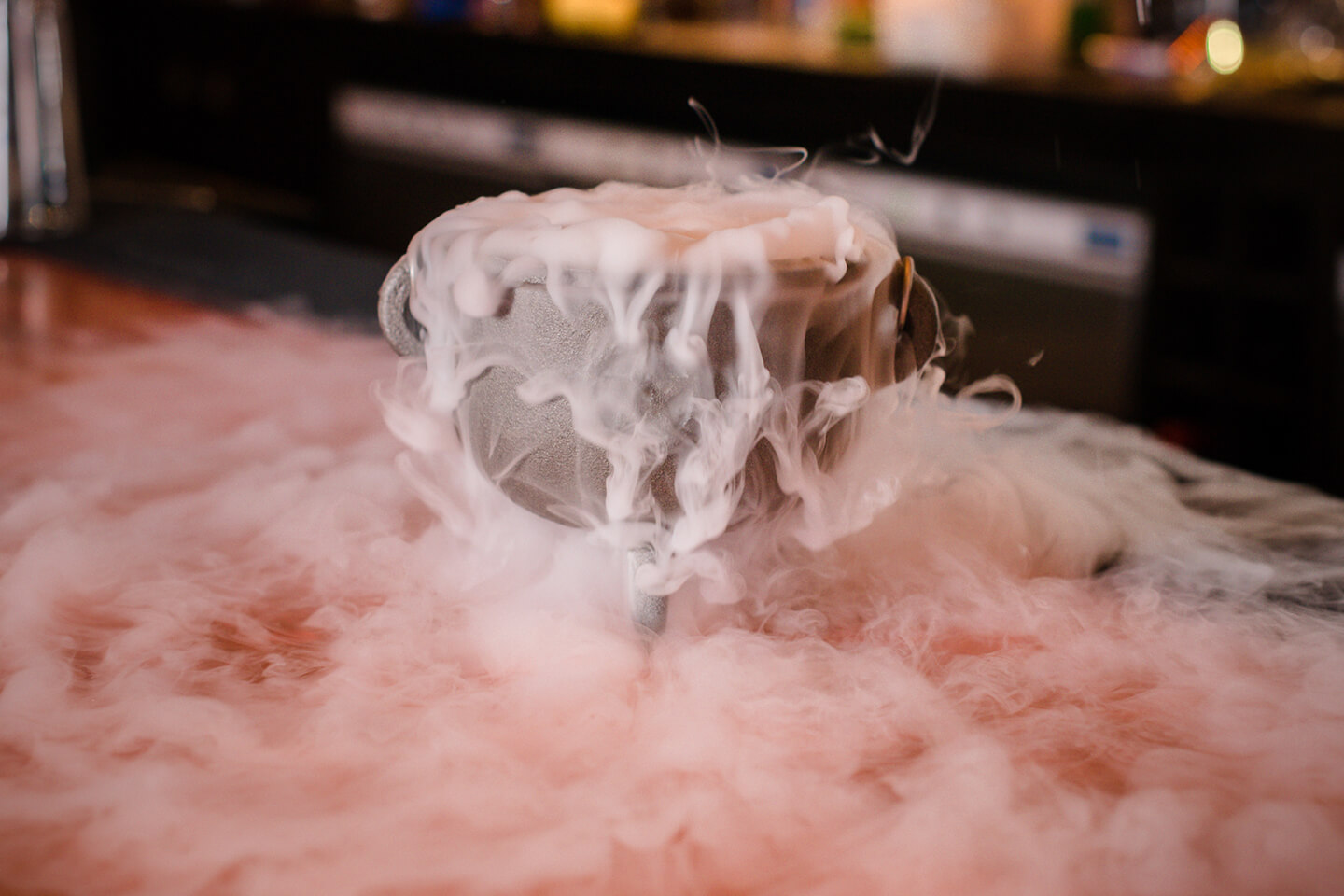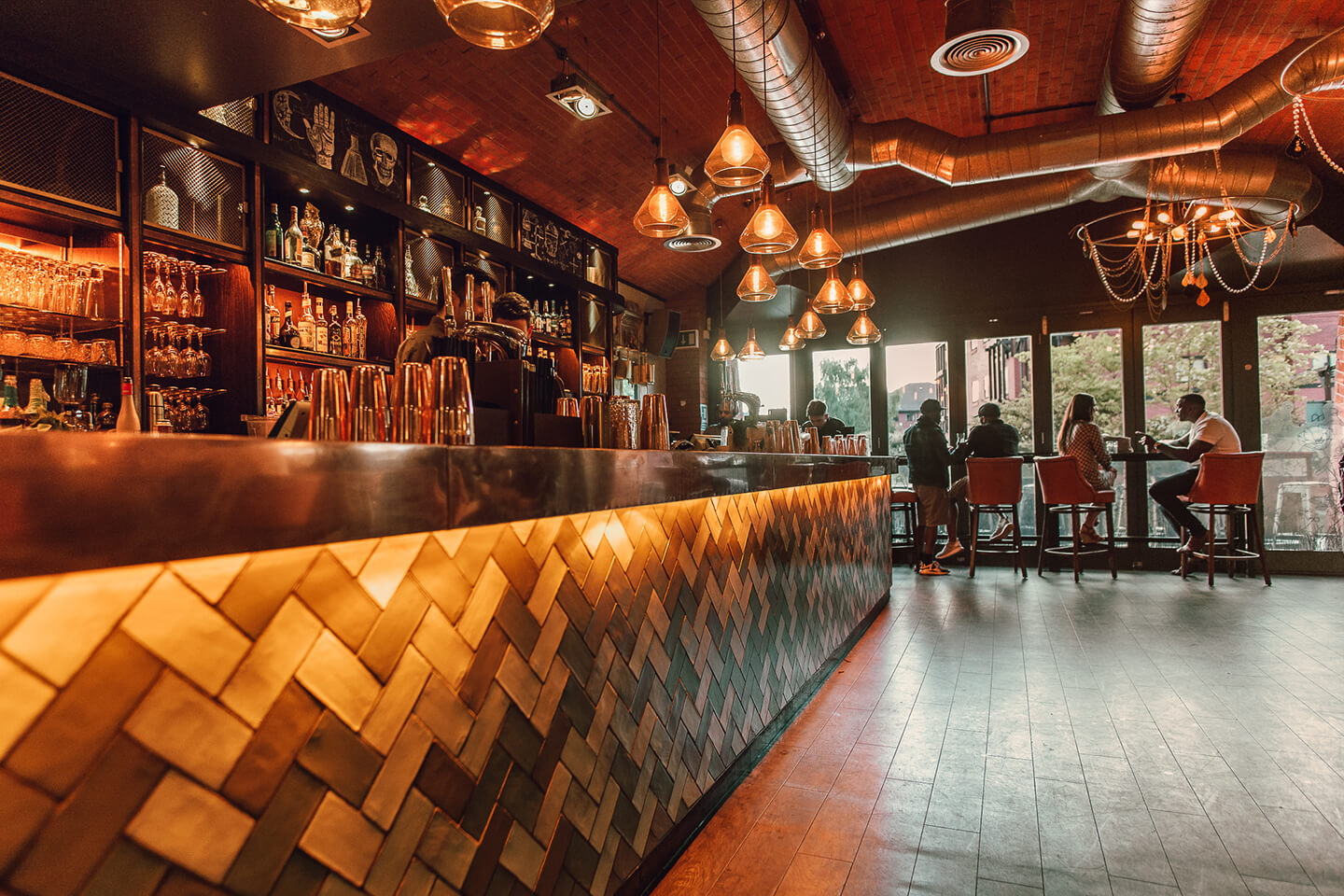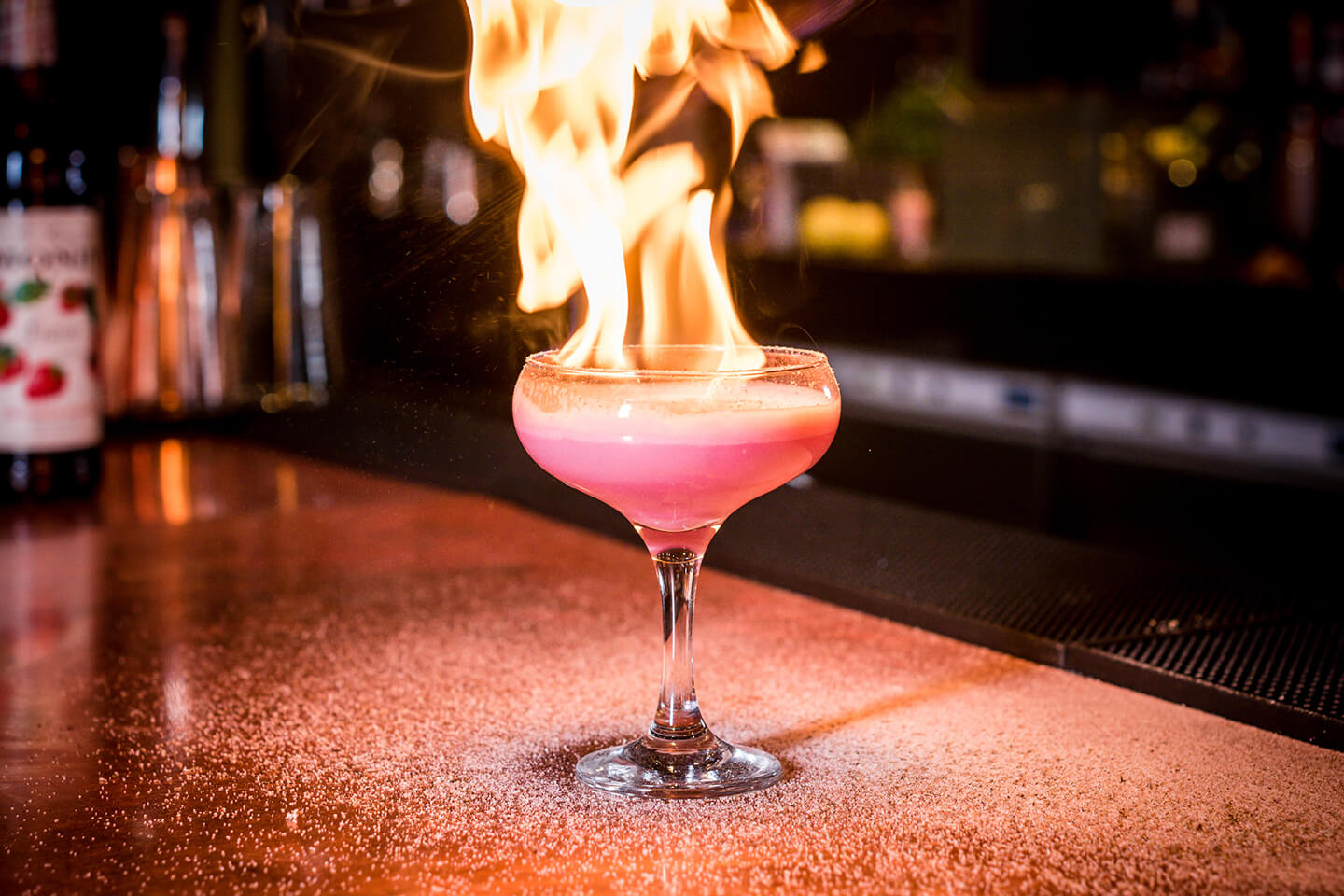 Website
Combining a clean look, cascading navigation, and brilliant colour accents, Aluna's online presence mimics the thrill and flow of the unique experience it offers. With a design that is sleek, sophisticated, and smooth, it showcases Aluna's magic.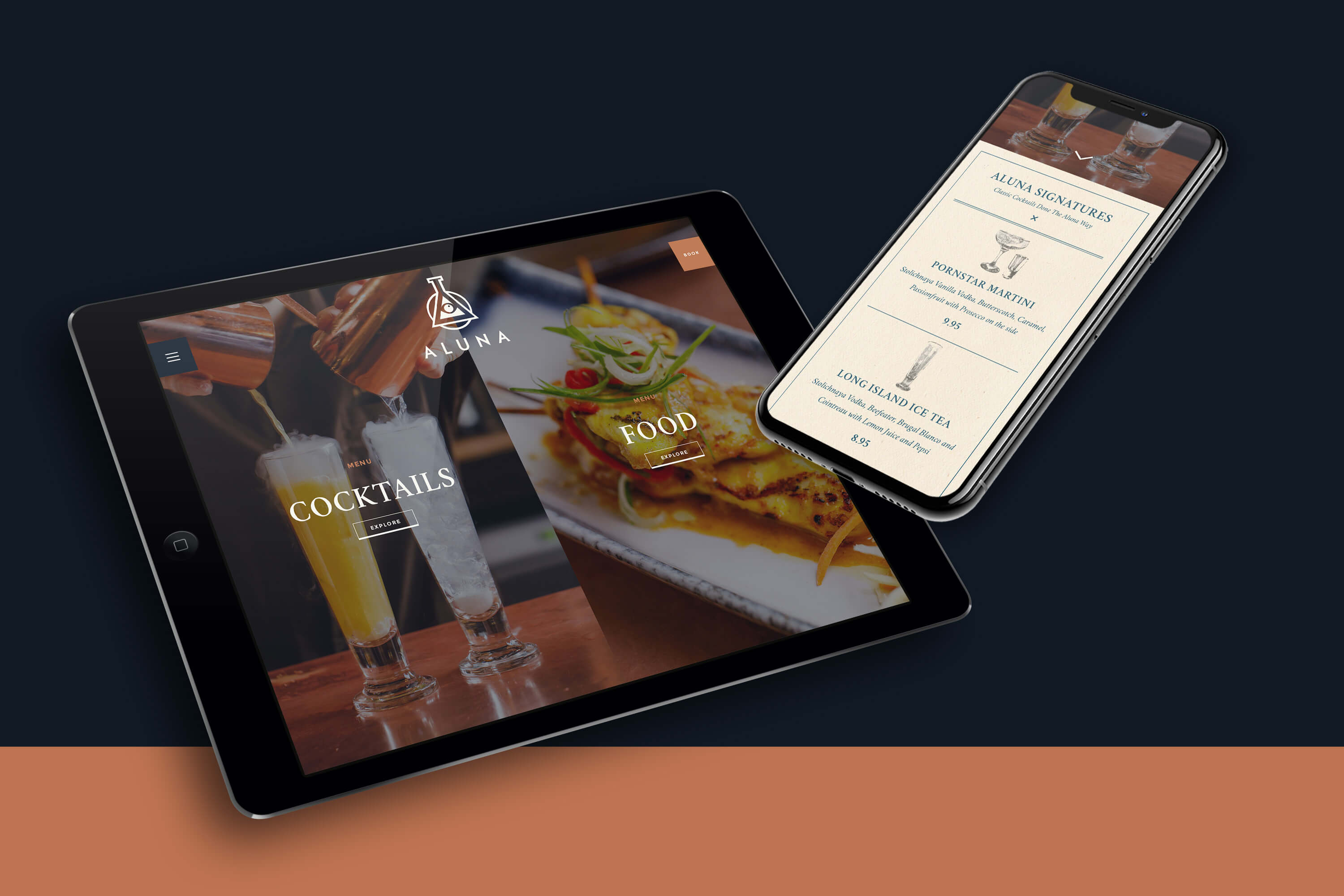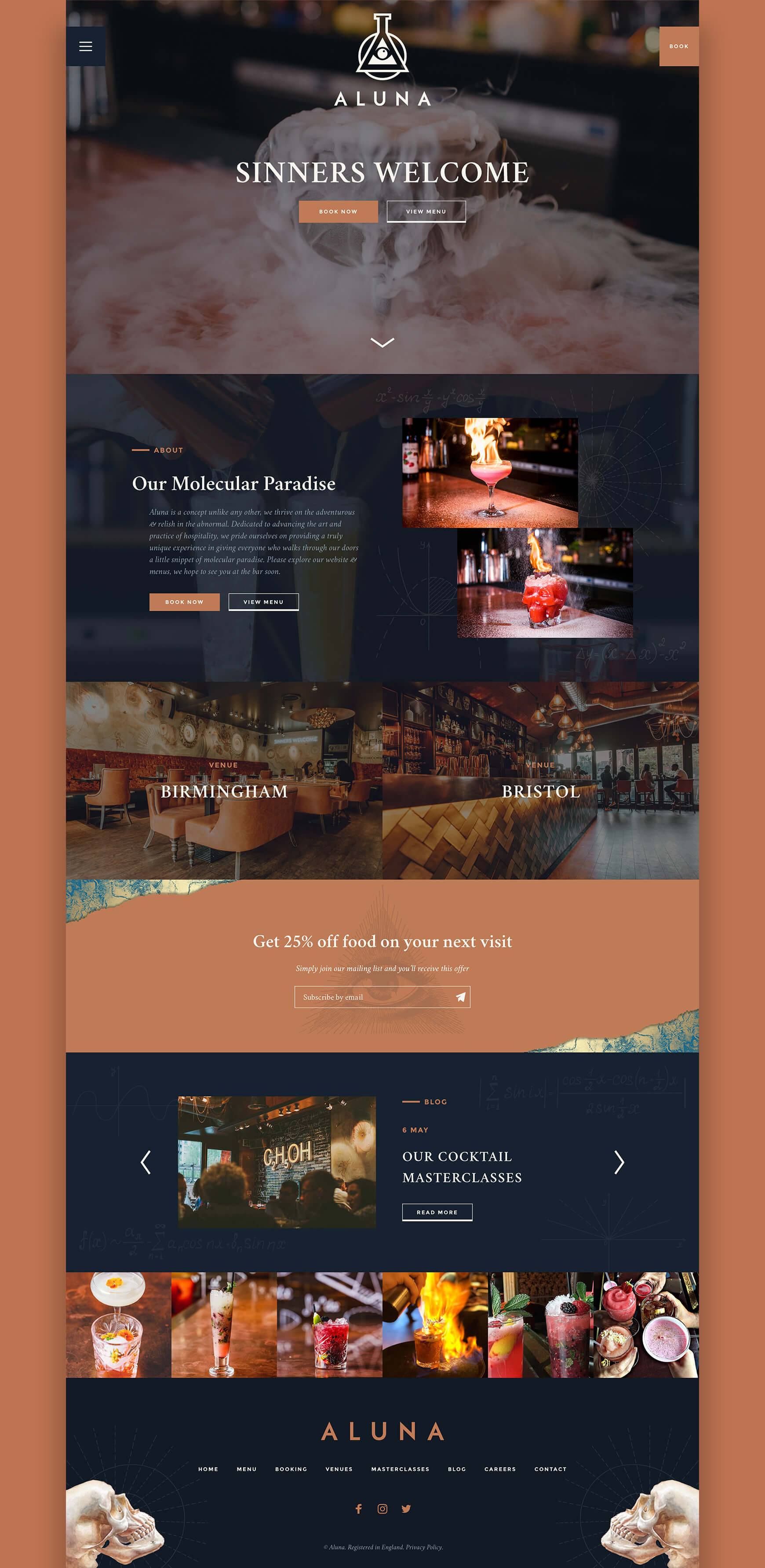 Marketing
People want to be shown, not told. Because actions speak louder than words and that's why Aluna's video takes viewers behind the scenes, into their molecular paradise, to demonstrate the magic and the quality of their process.
Results
Since launching the brand, Aluna has been incredibly successful. The content created throughout the branding, to the website and marketing, communicates the experience it provides, which is both magical and memorable. It delivers an edgy vibe and a luxurious feeling, which attracts a diverse range of people. The restaurant is fully-booked on most weeks, and to meet the demand for their service, they will be opening new locations in the upcoming future.
23,000+
Overall Social Following
10,000+
Monthly Website Visitors
300+
Monthly Online Bookings
M G Evans & Sons is a family-owned funeral business with over half a century of expertise in providing outstanding funerals. To accompany a transition from one generation to the next, M G Evans & Sons directed me to undertake a full rebrand of their business, including all new stationery, signage, brochures, and website.
Glenn Removals are on a mission to make people's lives easier with reliable and cost-effective moving services. To stand out in a fast-paced industry, they needed a brand and website that represents their expert service in a way that is simple, affordable and of course, reliable.
Six Licks is an award-winning e-liquid brand with six mind-blowing flavours. It is available to purchase through their website or at one of their 600 exclusive retailers. I've helped build the Six Licks brand with strategic marketing and creative content that promotes the incredible flavours and the epic lifestyle brand experience.